Asia Pacific Marine (APM)
Start Date: 14th of March 2018
Duration: 2 days
Location: Singapore
Asia Pacific Maritime offers a complete business experience by combining a comprehensive exhibition, high-powered conferences and seminars, and a host of networking sessions that connect quality Asia Pacific buyers to international maritime workboat & offshore suppliers. Showcasing the latest in marine engineering and port technology it is recognised as Singapore's foremost International Maritime event.
AIMEX and ACMG will also be hosting a branded Australian Pavilion at this event and members have access to purchase space at a great rate. Take up this opportunity to get your business in front of over 14,000 visitors from 64 countries.
Register your interest in purchasing exhibition space by emailing Sean
Maritime Journal has compiled the following list of events for the benefit of its readers. You can click here to submit details of an event to be considered for inclusion on these pages. Please report news items such as project news, company news, product news and ship deliveries to editor@maritimejournal.com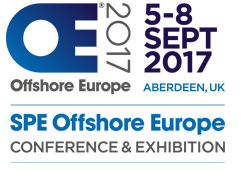 SPE Offshore Europe is one of the world's largest technical conference and exhibitions for the offshore E&P industry.
Start date: 5th September 2017  
Duration: 4 days
Location: Aberdeen
www.offshore-europe.co.uk/en/Home/

METS
20,500 international marine industry professionals will convene in Amsterdam RAI. During 3 days filled with inspiration and innovation, METS provides the perfect platform to network, exchange ideas and do business.
Start date: 14th November 2017
Duration: 3 days
Location: Amsterdam
www.metstrade.com/mets/Pages/default.aspx
Int Workboat Show
The International WorkBoat Show is the one industry event that gets you in front of thousands of qualified buyers who spend millions of dollars annually on world-class marine equipment and services. From large fleet owners to independent vessel/owner operators, you will find them all here. Coming off of another successful year, 2017 is your opportunity to get connected with what you need to continue building and maintaining your business.
Start date: TBC 2017  
Duration: 3 days
Location: New Orleans
Skipper Expo Int. Galway
With over 110 exhibitors Skipper Expo Int. Galway is the biggest commercial fisheries show in Ireland. Star attractions include boat displays, pool demos and the superb exhibitors' seafood buffet.
Start date: 3rd – 4th Mar 2017
Duration: 2 days
Location: Galway
Gas Indonesia Summit & Exhibition
The Gas Indonesia Summit & Exhibition (GIS), as part of Gastech portfolio of events will be launched in Jakarta, Indonesia on 15th – 17th March 2016.
Start date: May 2017
Duration: 3 days
Location: Jakarta
Oceanology International
Oceanology International is held in London every two years. In its 48th year, it has firmly established itself as the world leading marine science and ocean technology exhibition and conference.
Start date: 13-15th Mar 2018
Duration: 3 days
Location: London
www.oceanologyinternational.com/
4th Marine & Coastal Engineering Conference
By 2020 the UAE will be part of the top seven maritime centres in the world. With this exciting prospect comes huge pressure and significant responsibility to deliver and pave the way in marine and coastal engineering practices.
Start date: 24th Apr 2016
Duration: 4 days
Location:
www.marinecoastalengineering.com
Baltmare 2016
BALTMARE is a maritime & offshore career event for the first time organized in the Baltic States, in the heart of this region – Riga, Latvia. This one-day networking event gathers local and international participants: both companies and job seekers in the maritime industry. Presently, the three Baltic States are among the fastest growing economies in the European economic zone, to a large extent due to increasing number of jobs in the maritime sector: there are approximately 30 000 maritime professionals in Latvia, Lithuania and Estonia. Maritime studies and related training programs are important for the Baltic region as this assures a constant flow of new labor and boosts their local economies. Maritime academies and universities made the education of English language one of their top priorities, good communication skills in this industry is an absolute requirement. The BALTMARE event is focused on networking and interaction among motivated job seekers and employers in the maritime, dredging and offshore sector.
Start date: 11th May 2016
Duration: 8 hours
Location: Riga
24th International Tug, Salvage & OSV
The world's largest gathering of Tug, Salvage & OSV Experts.
Start date: 25-29 June 2018
Duration: 5 days
Location: Marsielle
Seawork 2017
Seawork International is the largest and fastest growing international commercial marine and workboat exhibition and conference held in a European working port environment.
Start date: 13-15 June 2017
Duration: 2 days
Location: Southampton
SMM 2018
Start date:4 -7th Sep 2018
Duration: 4 days
Location: Hamburg
Seawork Asia
Seawork Asia presents a unique opportunity for organisations to build and maintain their market positions in China and the East Asian Region
Start date 2017 : TBC
Duration: 3 days
Location: Shanghai