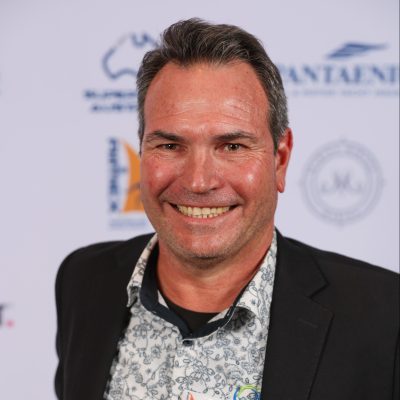 Brad Marsden is the founder and director of Marine Airflow International. A niche Gold Coast based business specialising in the design and manufacture of Engine room Ventilation Systems. Brad originally hales from WA and a commercial boat building background. He has built and sold several successful commercial businesses over the last 30 years, the last PROFAB having been based in Cairns FNQ which was sold in 2004 in a astounding 3 weeks.
Marine Airflow International – MAFi exports globally to a wide variety of sectors and clients with projects ranging from 8 m to 188 m from Recreational, Commercial, Defence and Super Yachts sectors.
Brad takes great pride in creating a true balance of business and pleasure for the entire MAFi team – starting back in 2005 with a 4 day work week for all, which is still the standard 15 years later and 100% staff retention.
He enjoys the design and creative process and is frequently off on a tangent building a new proto-type of some sort. This creative streak has paid dividends with MAFi recently being awarded Junior Exporter for 2020.
Brad recently retired from racing jet boats on the Australian National circuit in his 650 Hp Group A boat "Transformer"  After close to a decade he has sold of the race craft to concentrate on further development of MAFi and sharing his experience with a young but very passionate team. While new to the board of AIMEX he has served on several boards over the last decade predominantly in V8 superboats.