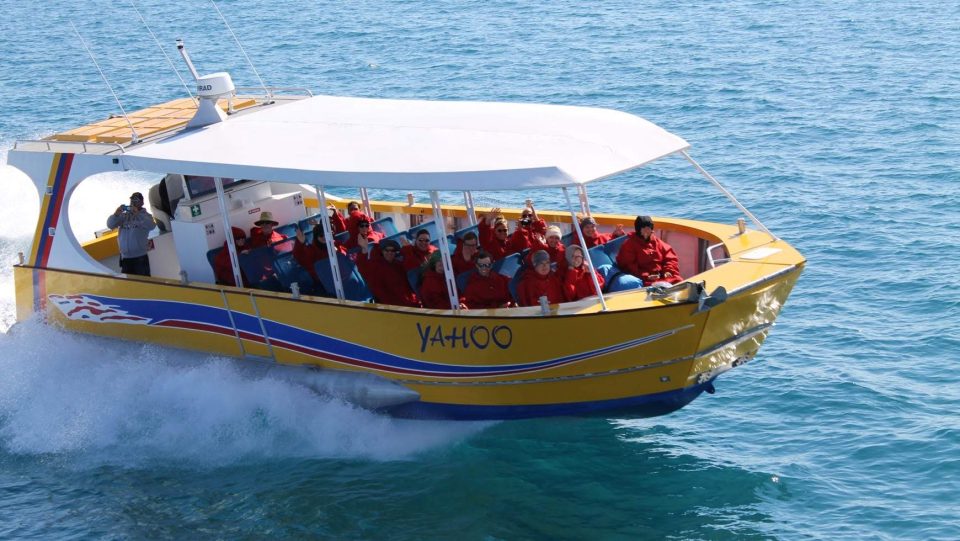 Innovative Hervey Bay specialised aluminium workboat builder BtB Marine has announced that they will be exhibiting their range of workboats at the Indo Pacific International Maritime Exposition at the International Convention Centre in Darling Harbour, Sydney on May 10-12, with the theme "FUTURE DRIVEN WORKBOATS".
Located on the Queensland Government stand at the Indo-Pacific Expo, BtB Marine will be available to share information and briefings about their range of hi-tech workboats, including their multi-award-winning 7.5m Ultra Long Range 750ULR, their 12m Landing Craft & Fast Passenger vessels and their new 675ULR design.
BtB Marine's 750ULR and the new 675ULR workboat series are a trailerable design powered by 200Hp or 300Hp OXE Diesel Outboard(s), with a range of around 600 nautical miles at wide-open throttle and requiring only 200-hour service periods. The new 6.7m 675ULR continues the legacy of the 750ULR, with lighter weight and more transportable characteristics. The series are fitted out towards the customer's exact requirements or standard packages are available for specific operations.
BtB Marine has been leading the way in next-generation cost-effective commercial workboat designs in the Asia-Pacific region, embracing new diesel outboard technology to reduce emissions and improve efficiency and OPEX, and sees a bright future for (smaller) efficient & safe vessels.
Continuing BtB Marine's reputation for the early adoption of emerging technologies, the innovative specialised aluminium boatbuilder will also be demonstrating remote-controlled autonomous operation of their Project INDIGO 750ULR Ultra Long Range vessel cruising around the pristine waters of her homeport Hervey Bay LIVE from their stand (3B19) at the Indo-Pacific Expo. A lucky few will get the opportunity to pilot the vessel at 10.30 am each day of the exposition, live from the BtB Marine stand (weather permitting).
Powered by a 200hp OXE Diesel outboard engine, this vessel has previously been utilised in the Australian Department of Defence's HIPP program conducting hydrographic surveys off the coast of Tasmania. David Field – Operations Director at iXBlue, contractor of Defence's HIPP program said "iXblue has used INDIGO for two survey projects to complete the nearshore hydrographic components. The data is of excellent quality with no impact of acoustic interference from the vessel and requires minimal post-processing. INDIGO is a sturdy platform capable of collecting good quality data in marginal sea states."
BtB Marine's General Manager Chris Hough explained: "Our 750ULR vessel with the OXE Diesel Outboard is a boat that can fulfil many roles like border patrol, port security, hydrographic survey, crew transfer and much more cost-effectively, both with initial cost and ongoing operating costs. Being a regional manufacturer, BtB Marine can offer reasonably priced solutions for our customers".
In other news, BtB Marine is about to invest significantly in an innovative new hi-tech manufacturing facility that will streamline operations and allow their production capacity to more than double…great news for the Wide Bay region.
BtB Marine's innovation skills and boat building capability were recognised by the Australian Marine industry in 2020, with the company winning two major national marine industry awards; "The Australian Marine Industry Award for Innovation" and also taking out the AusMarine award for the "Best Multi-Purpose Workboat".